Safeguarding the protection of a lagoon whose springs deliver nutrient rich water to local coffee growers. The happy chorus of croaking frogs in audible harmony with the songs of the Pink-headed Warbler and fellow birds, a far cry from the threat their species face outside of this Puro protected pool. Carefully cut paths now connect the community with the beauty on their doorstep.
Acres Saved
Watch our short film about the Puro Coffee Guatemala Rainforest Reserve.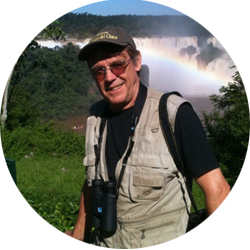 "Laguna Brava is the last remaining pristine lagoon in Guatemala and more than 60% of the montane tropical forests in this area have disappeared within the last 30 years. With no nationally protected areas in this region, funding the creation of this reserve was really important to us."
Reserve Profile:
Organisation:
Fundación Para El Ecodesarrollo y la Conservación (FUNDAECO)
We have saved:
1112 acres
Total reserve size:
1112 acres
Reserve:
Laguna Brava
Biodiversity:
The area is important habitat for two Critically Endangered species of frog: Exerodonta Perkinsi and Ptychohyla hypomykter. The forest surrounding the Lagoon hold over 72 species of birds, of which 25 are listed by CITES, and 31 in Guatemala's Red List. These include the threatened Highland Guan and Pink-headed Warbler.
Habitat type:
Montane tropical forest.
Elevation:
Ranges from 711 to 1,788 meters a.s.l.
Location:


Located within the North-West highlands of Guatemala, extremely close to the Mexican border. View in Google Maps

Saving the Rainforest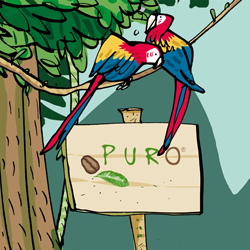 We have been buying and protecting rainforest in partnership with World Land Trust, since 2005. Take a look at the other Puro Rainforest Reserves we have managed to create.