Swinging high up in the treetops and safe within our second sanctuary in Colombia is the Colombian Spider Monkey and iconic Cotton Top Tamarin, two of the rarest primates in all of Latin America.
Acres Saved
Watch our short film about the Puro Coffee Colombian Rainforest Reserves.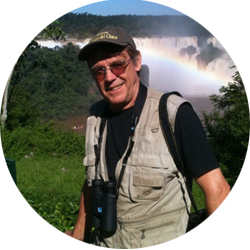 "The reserve provides vital protection for two of the world's most endangered primates. In 2008 an evaluation by the IUCN Primate Specialist Group recommended the reclassification of the species from Endangered to Critically Endangered with only a few thousand individuals left in the wild. This reserve forms one of only two protected areas for the species."
Reserve Profile:
Organisation:
Fundación ProAves
We have saved:
860 acres (estimate)
Total reserve size:
5,691 acres
Reserve:
Reserva Natural Titi
Biodiversity:
The reserve was created in order to protect two Critically Endangered primates; the Cotton-top Tamarin (Saguinus oedipus) and Brown-headed Spider Monkey (Ateles fusciceps) but the reserve also gives protection to a variety of other threatened species. Other mammals include the Jaguar (Panthera Onca) (EN) and the Vulnerable Spectacled Bear (Tremarctos ornatus). Birds include; the Critically Endangered Oropendola Baudó (Psarocolius cassini), Baudo Guan (Penelope ortoni) (EN), Great Green macaw (Ara ambiguus) (EN) and Great Curassow (Crax rubra) (VU).
Habitat type:
Tropical Rainforest
Elevation:
Ranges from 100 to 250 meters a.s.l.
Location:


Located near to Mutatá in the North-West of Colombia not too far from the border with Panama. View in Google Maps

Saving the Rainforest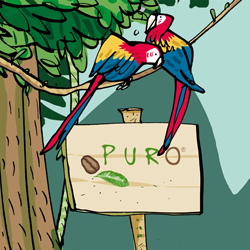 We have been buying and protecting rainforest in partnership with World Land Trust, since 2005. Take a look at the other Puro Rainforest Reserves we have managed to create.