Grasslands rise up above tropical cloud forest, the Paramo lights up with each Tabaconas footstep, celebrating its new standing. Nature protected, valued, honoured and respected, new life emerges in symphony with new progress. The Spectacled bear clears the lens, the Peruvian night monkey wakes from its deep slumber, the forest is alive.
Acres Saved
We don't have this reserve on film, but you can watch our short film about our other Puro Coffee Peru Rainforest Reserve.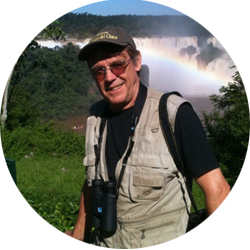 "This reserve forms part of a corridor of Private Conservation Areas to protect tropical cloud forest and Paramo grasslands in north-western Peru. This reserve will now be managed sustainably by the Tabaconas community and will protect threatened habitats for hundreds of species."
Reserve Profile:
Organisation:
Naturaleza y Cultura Perú (NCP)
We have saved:
33,512 acres
Total reserve size:
43,380 acres
Reserve:
Páramos y Bosques Montanos San Miguel de Tabaconas Private Conservation Area
Biodiversity:
The Tabaconas Private Conservation Area (ACP) lies south of the Tabaconas Namballe National Sanctuary in Cajamarca department. Species such as the Mountain Tapir, Spectacled bear and Peru's national bird the Andean Cock-of-the-Rock are all found within this protected reserve. The forests in this reserve are also home to a troop of Red-howler Monkeys and the Peruvian Night Monkey.
The reserve will also give better protection to the habitat of the newly discovered lizard species Pholidobolus ulisesi, which is endemic to the Andes of northern Peru. To date only preliminary studies have been undertaken and it is possible that other species endemic to this region, such as the Bearded Guan and Red-faced parrot are found within the reserve.
Habitat type:
Cloud Forest and Paramo.
Elevation:
Ranges from 2000 – 3600 metres a.s.l.
Location:


Located around 3 hours drive from Huancabamba in the North-West of Peru. View in Google Maps

Saving the Rainforest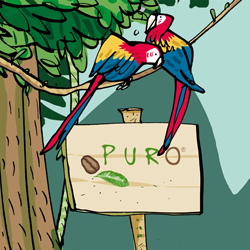 We have been buying and protecting rainforest in partnership with World Land Trust, since 2005. Take a look at the other Puro Rainforest Reserves we have managed to create.