Rivers racing through the rainforest, Salamanders show their faces after 30 years of hide and seek, sun now shines on lush canopies once threatened by the dark shadows of foreign coffee companies intent on stripping this area of its natural shade and rare beauty.
Acres Saved
We don't have this reserve on film, but you can watch our short film about our other Puro Coffee Guatemalan Rainforest Reserve.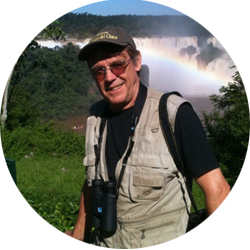 "Previously threatened with clearance for unsustainable coffee production, the reserve will now protect critical habitat for a number of threatened and endemic amphibians including the Finca Chiblac Salamander (Bradytriton silus) and the Long-limbed salamander (Nyctanolis pernix) both of which were missing for over 30 years until their rediscovery in 2014."
Reserve Profile:
Organisation:
Fundación Para El Ecodesarrollo y la Conservación (FUNDAECO)
We have saved:
199 acres
Total reserve size:
2279 acres
Reserve Name:
San Isidro Amphibian Reserve
Biodiversity:
A recent amphibian assessment for San Isidro showed the importance of the area for endangered amphibians: the Critically Endangered Finca Chiblac Salamander (Bradytriton silus), endemic from Cuchumatanes; Plectrohyla ixil, endemic from Guatemala-Chiapas (CR); Hartweg's Spikethumb Frog (Plectrohyla hartwegi CR) and Agalychnis moreletii (CR), with more threatened amphibians found in the surrounding area. The montane forests also host over 72 species of birds, of which 25 are listed by CITES, 31 are on Guatemala´s Red List, and 2 listed in Bird Life International´s Red List; the Highland Guan (Penelopina nigra) (Vu) and Pink-headed Warbler (Ergaticus versicolor).
Habitat type:
Subtropical forest.
Elevation:
Ranges from 1,000 to 1,729 meters a.s.l.
Location:


Located within the North-West highlands of Guatemala, extremely close to the Mexican border. View in Google Maps
Saving the Rainforest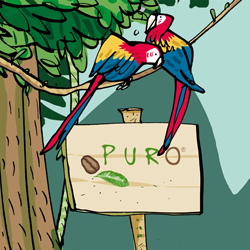 We have been buying and protecting rainforest in partnership with World Land Trust, since 2005. Take a look at the other Puro Rainforest Reserves we have managed to create.